Portable toilet rental in the Cariboo-Chilcotin regions


Often, people work in risky environments and are prone to many workplace hazards. If employees are associated with industries or worksites such as road construction, mines, construction and demolition companies etc., they will be exposed to a lot of dust and risk factors associated with it.



Planning an Event? Don't forget portable toilet rentals.
Weddings, family reunions, and fundraisers require careful planning. You have to budget every decoration and party favour, account for time and space restrictions at your venue, and leave a little wiggle room for small emergencies, such as unexpected guests and failed deliveries.
As you organize your upcoming event, you also need to book a portable toilet to accommodate your guests. Extra facilities allow your guests to enjoy your special occasion to the fullest. Prevent long bathroom lines and a lack of sanitation at your event with portable toilet rentals in Williams Lake, BC from Triple P Sanitation. We offer top-notch delivery and removal services as well as competitive prices.
Clean and comfortable portable toilets
You don't cut corners when planning a gathering—why should we? At Triple P Sanitation, we carefully inspect each of our units to ensure the utmost quality and cleanliness. We'll supply hand sanitizers as well, so your guests can feel as comfortable as possible when using our portable toilets. Our portable toilet rentals in Williams Lake, BC are a must-have for multiple occasions, including:
Construction projects – Working all day at a construction site doesn't offer workers much chance to leave for bathroom breaks. Portable toilets onsite will conveniently accommodate your team.
Music concerts and festivals – Any event, big or small, needs to have dependable portable toilets to accommodate guests.
Camping trips – Rather than "roughing it" and using the great outdoors as a restroom, you can rent a portable toilet from us for use on your next camping trip.
Marathons – Marathon runners spend anywhere from 2 to 6 hours running. That's a long time to go without using the facilities. Accommodate the marathoners at your next race with our portable toilet rentals in Williams Lake, BC.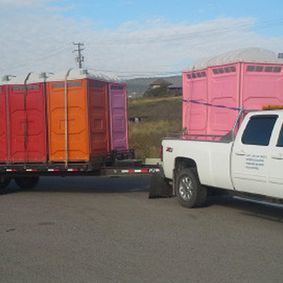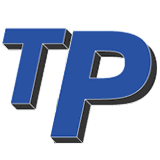 Our portable toilet services
Our portable toilet rentals in Williams Lake, BC come with various complementary sanitation services. Delivery of our units is always on time, and we remove units at your designated date and time as well. We provide waste removal and disposal so you don't have to worry about the less-appealing parts of restroom use. We refill the chemical water in the units and re-stock sanitizer when necessary. We also offer regular servicing for long-term rentals as well as emergency services for when units have been misused, vandalized, or overused.
Worried about the weather? Don't be -- we can also provide heaters when necessary, so you don't have to reschedule your event or postpone a crucial project due to frigid temperatures.


Professional service you can trust
As a locally owned and operated company, Triple P Sanitation aims to minimize environmental impact while providing quality services. You can count on us to deliver our portable toilets in time for your next event. If you don't feel completely satisfied with the services we provide, talk to our team—we'll do everything we can to correct the problem.
---
To learn more about how our services can help you save time and money, call 250-392-4414 or fill out our contact us form.