Come to us for sanitation and hydro vac services in Williams Lake, BC
When you need to lay underground cables or new sewer lines or you require hydrovac services in Williams Lake, BC, you could hire an entire team of contractors to tear into your property and trust they don't damage existing lines.
Or you could hire Triple P Sanitation.
Serving Williams Lake and the surrounding areas since 1982, Triple P Sanitation offers safety conscious, environmentally friendly hydrovac services. With our fleet of vacuum trucks, we can provide precision excavation in the most confined spaces. Our equipment enables us to quickly clear away debris, reducing the risk of damaged pipes or cables. And it takes a fraction of the time of traditional digging and soil removal.
What Is hydrovac excavation?
Hydrovac excavation, also called daylighting, is one of the only non-destructive methods available for digging because it utilizes pressurized water and a vacuum system to efficiently and effectively expose underground infrastructure. During this process, pressurized water is injected into the ground through a handheld system. As the ground soil is liquefied from the pressure, the resulting muck is instantaneously extracted from the area by the powerful vacuums in our trucks.
Hydrovac systems are effective for excavation in all soil types, including clay, and can even safely dig frozen ground with the aid of heating systems. Because of the reach of our vacuum trucks, we are able to excavate hard-to-reach areas with ease.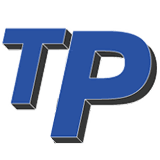 Prompt, clean, professional service
Hydrovac excavation services are just part of what the team at Triple P Sanitation does. We also have the training and the equipment to safely and efficiently perform many cleaning, sanitation, and delivery jobs, including:
Computerized dust control
– Our dust control services will help prevent dust from becoming airborne at your construction site.
Portable toilet rentals
– Whether for a private event at your home or a large event for your community group, our portable toilet rentals will accommodate your guests.
Septic tank pumping, cleaning, and repairs
– We offer comprehensive septic tank maintenance for residential clients.
Steam cleaning and degreasing
– Perfect for the gas and oil industries, our steam cleaning and degreasing services will help maintain your machinery.
Water hauling and delivery
– Fill a pool, suppress a fire, or wash a parking lot with ease with our water hauling and delivery services.
Not sure which services you need? We offer free job consultations and quotes to both industrial and residential clients to help you determine exactly what delivery or sanitation services are necessary at your jobsite or home.
---
To learn more about how our services can help you save time and money, call 250-392-4414 or fill out our contact us form.