Reliable vacuum truck services in Williams Lake, BC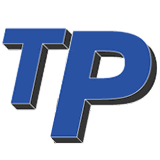 A vacuum truck for a variety of situations
Made of a large storage container and a suction pump motor, vacuum trucks are capable of pumping wet and dry materials. They are a versatile piece of equipment, so they can service many different types of materials. Our vacuum trucks in Williams Lake, BC are capable of removing and hauling general and hazardous liquids and semi-solids.
Vacuum trucks act as the workhorses for industrial projects and waste disposal companies. Our trucks are equipped with a combination vacuum and jetting machine, which allows them to handle tough and messy tasks, including:
Drain field cleaning – Drain fields are full of liquids, semi-solid materials, and sometimes even contaminated soil, all of which our vacuum trucks can remove during the cleaning process.
Drilling mud removal – If your company is drilling, whether for a new utility or house foundation, our vacuum trucks can remove mud created during the process so that your team can efficiently and effectively work.
Grease trap cleaning – Grease traps at restaurants are what prevent oils and grease from contaminating sewer systems and septic tanks. If your grease trap has filled up and is at risk of overflowing, contact us for vacuum truck services in Williams Lake, BC.
Sewer line and septic tank cleaning – Using our jetting machine to push high-pressure water through a dirty pipeline or septic tank will loosen all residue and waste, and using our vacuum trucks will remove this waste for you.
Sludge removal – In remediation work, fuels, sludge, and more can buildup. Our vacuum trucks can remove these liquids and semi-solids and dispose of them safely.
Wastewater treatment cleaning – High-pressurized water from our jetting machine is perfect for cleaning up messes of all kinds, even those at water treatment facilities. Our vacuum trucks can clean industrial tanks and more.
Our trucks also have high CFM vacuum blowers for long distance pumping. If you need any of these services, don't hesitate to give us a call.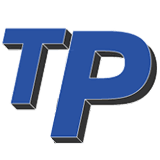 Call for your quote on a vacuum truck in Williams Lake
Since 1982, we've been your go-to when you need a vacuum truck in Williams Lake and surrounding areas. We understand that septic tank backups and similar emergencies can happen any time, so we offer 24-hour services. You can expect our team to arrive at your door not long after you call, and we'll be happy to provide you with a quote for your next project.
We also make a special effort to ensure customer satisfaction and to minimize our impact on the environment. If you notice a discrepancy in any of our work, let us know—we'll resolve it as soon as we can.
---
Contact us today
For quick and reliable vacuum truck service in Williams Lake, call Triple P Sanitation today. We also provide septic tank maintenance service and water hauling services.