Hydrovac and Daylighting
Enjoy the benefits of hydrovac and daylighting service in the Cariboo-Chilcotin regions
Whether you're digging a hole for a power pole, need a culvert to promote drainage on your road or are ready for a new septic system for your home, you should take advantage of our daylighting service.
All of these tasks require a great deal of back-breaking work. You have to dig deeply to ensure stability, without damaging underground lines. During the winter, you have to also cut through layers of frost, ice, and compacted soil.
Rather than spend the time and energy doing the job yourself, call our team of professionals. Triple P makes these tasks easier with hydrovac daylighting and potholing. We have over 30 years of experience serving the Cariboo-Chilcotin, and we'd like to provide our services to your commercial or residential project.

What is daylighting and how can it help me?
Daylighting, potholing and hydrovac excavation are terms used to describe the non-destructive process of locating and exposing underground utilities and pipelines to daylight. Traditionally, this process has been completed by hand digging, which is labourious, time-consuming, and potentially destructive if underground utilities are struck with a digging tool. Using pressurized water and vacuum trucks, daylighting is the best way to excavate at your home or jobsite.
Daylighting is a non-destructive method of excavation that is safer and speedier than hand digging or air vacuum techniques. Rather than spending hours digging to reach utilities underground, our daylighting services can breach the same distance in just minutes. Plus, there is little to no risk of damaging utilities with our high-pressurized water system, unlike with hand digging techniques. By using our daylighting service in Williams Lake, BC, you'll be able to increase your productivity and complete more work in a day. This will help lower overall project costs and increase your profit margins.

Daylighting for industrial and residential applications


As one of the few wet-dry hydrovac companies in the Cariboo Chilcotin area, we can speed your excavation process with high-pressure water streams and vacuums. The water blasts away debris and the vacuum sucks away the waste, resulting in a clean, non-destructive removal in any season.
Daylighting allows us to safely reach previously inaccessible areas, such as utilities under concrete slabs and footings in existing buildings. This technique also enables us to siphon away excess water and sludge from lagoons, drain fields, culverts, and septic tanks.
If you have to remove dry material, we have a high CFM unit with dual filtration. This helps us clean up wood dust or chips, concrete dust, and ash without discharging the particulates into the air, so there is no need to worry about the health risks of inhaling blown insulation.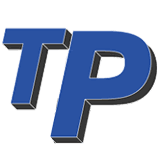 Call for a daylighting consultation
When you call on us for hydrovac daylighting service in Williams Lake, BC, you can count on our team to exhibit care and precision. We vacuum only what's necessary, and we virtually eliminate the risk of damaging your building's infrastructure. Customer satisfaction is always our goal, and our team focuses on safety and environmental-friendliness at every jobsite.
---
To learn more about how our services can help you save time and money, call 250-392-4414 or fill out our contact us form.